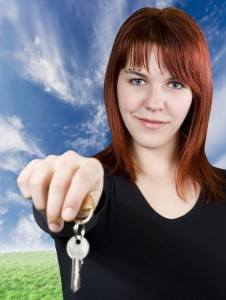 Let's face it – paying monthly rent for your tiny apartment is no longer feasible. Instead, you need a bigger place to live, i.e. a house that you can enjoy for years to come. As a first-time homebuyer, exploring the real estate market may sound like a fun, exciting opportunity – and it is! However, you need to prepare for the housing market, and by doing so, you'll be able to improve your chances of finding your dream residence quickly and effortlessly. So what does it take to find the right home? Here are three ways to boost your chances of buying your ideal house:
1. Save Money Before You Buy a Home.
You'll likely need to find a lender that can offer you a mortgage with an interest rate that fits your budget. And if you save money before you buy a house, you could improve your chances of getting a mortgage with a lower interest rate. Typically, having enough money to cover several months worth of a home's mortgage may make you a better candidate for a mortgage than other potential homebuyers. It also is important to keep in mind that saving money now may help you pay closing costs and other fees that frequently arise during the homebuying process.
2. Look at Both Your Income and Debt.
Ideally, you'll want to establish a budget as you prepare to explore the real estate market, as this will allow you to determine which houses you can afford. When you create your budget, be sure to consider both your annual income and outstanding debt as well. Evaluating these factors will enable you to better understand your yearly expenses and ensure you're able to search for homes that fit your budget perfectly. Don't forget to consider your future earnings as you develop your budget, too. For instance, if you're a student who already has a job lined up after graduation, you may be able to handle a larger monthly mortgage payment. On the other hand, if you have a baby on the way, you may want to account for the expenses associated with a newborn as you pursue a residence.
3. Monitor Your Credit Score.
For homebuyers, your credit score reigns supreme in the eyes of lenders. Thus, spending some time monitoring and improving your credit score may make it easier for you to move one step closer to landing your dream house. Remember, you're eligible to receive a free copy of your credit report from each of the three major credit reporting agencies (Equifax, Experian and Trans Union) annually. And if you review a copy of this report, you can understand where your credit score currently stands. If your credit score is low, you can improve it by paying off any outstanding debt. Furthermore, if you find an error in your credit report, be sure to notify the agency that provided the report to you to ensure you can fix this mistake; otherwise, the error could impact your ability to buy a house. Being a first-time homebuyer sometimes can be challenging. But if you use the aforementioned tips, you may be able to bolster your chances of purchasing your dream residence.