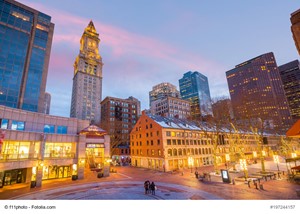 If you want to purchase a home, it may be beneficial to check out the residences available in a major city. In fact, there are many reasons to pursue a city house, and these include:
1. You can live near a variety of attractions and landmarks.
Most cities provide quick, easy access to attractions and landmarks. And if you purchase a city residence, you can explore a wide range of attractions and landmarks any time you choose.
Of course, it generally helps to plan ahead if you intend to buy a city residence. If you enter the real estate market with a homebuying strategy in hand, you can narrow your city house search to residences near your preferred attractions and landmarks.
2. You can upgrade or downgrade from your current residence.
If you find your current residence no longer matches your needs, don't stress. Houses are available in cities around the country so you can upgrade or downgrade from your current home.
Oftentimes, it helps to get pre-approved for a mortgage before you start to explore city residences. If you are pre-approved for a mortgage, you'll know exactly how much you can spend on a city home. Then, you can hone your city house search and speed up the homebuying journey.
3. You can find a residence close to family members and friends in the city.
If your family members and friends frequently rave about life in the city, now may be the perfect time to join them. And if you kick off a city house search, you can find a great home that allows you to live close to loved ones.
The city real estate market often fluctuates, and a housing sector that favors buyers today may shift into sellers' favor tomorrow. Thus, if you want to buy a city home near loved ones, you should allocate time and resources to learn about the local housing sector. Because if you have housing market insights at your disposal, you can differentiate a buyer's market from a seller's market and prepare accordingly.
As you get ready to launch a search for a home in the city of your choice, you may want to hire a real estate agent too. By employing a real estate agent, you can get the help you need to streamline your city house search.
Typically, a real estate agent will meet with you, find out where you want to reside in your city of choice and help you budget for the homebuying journey. He or she also will keep you up to date about city residences that meet your homebuying criteria. And if you find a city residence that you want to buy, a real estate agent will help you submit a competitive offer to purchase this home.
Simplify the process of locating and purchasing your ideal city home. Hire a real estate agent today, and you can receive extensive assistance at each stage of the property buying journey.